Check out West Indies Superstar, Kemar Roach's, bespoke Mercedes Benz supplied and customised by Gericia International. The Triple White colour scheme keeps the aesthetic fresh and modern with an element of style and flare. A new grille and spoiler kit were produced in a high gloss black and gives the vehicle a more muscular and  look.
The original Mercedes Wood Trims were stripped and overhauled in a Custom Marble Finish, unlike anything else out there.
Custom painted Pearl White / Black Forgiato Twisted Maglia wheels, with a staggered fitment and meatier tyres for the Bajan streets give the vehicle a more aggressive stance to complete the look.
On the performance side of things the vehicle was tuned to 450+ BHP with a custom fabricated valve controlled Exhaust System.
Custom Mercedes Benz E Class C238.
Check out an in depth 360 tour of the vehicle below –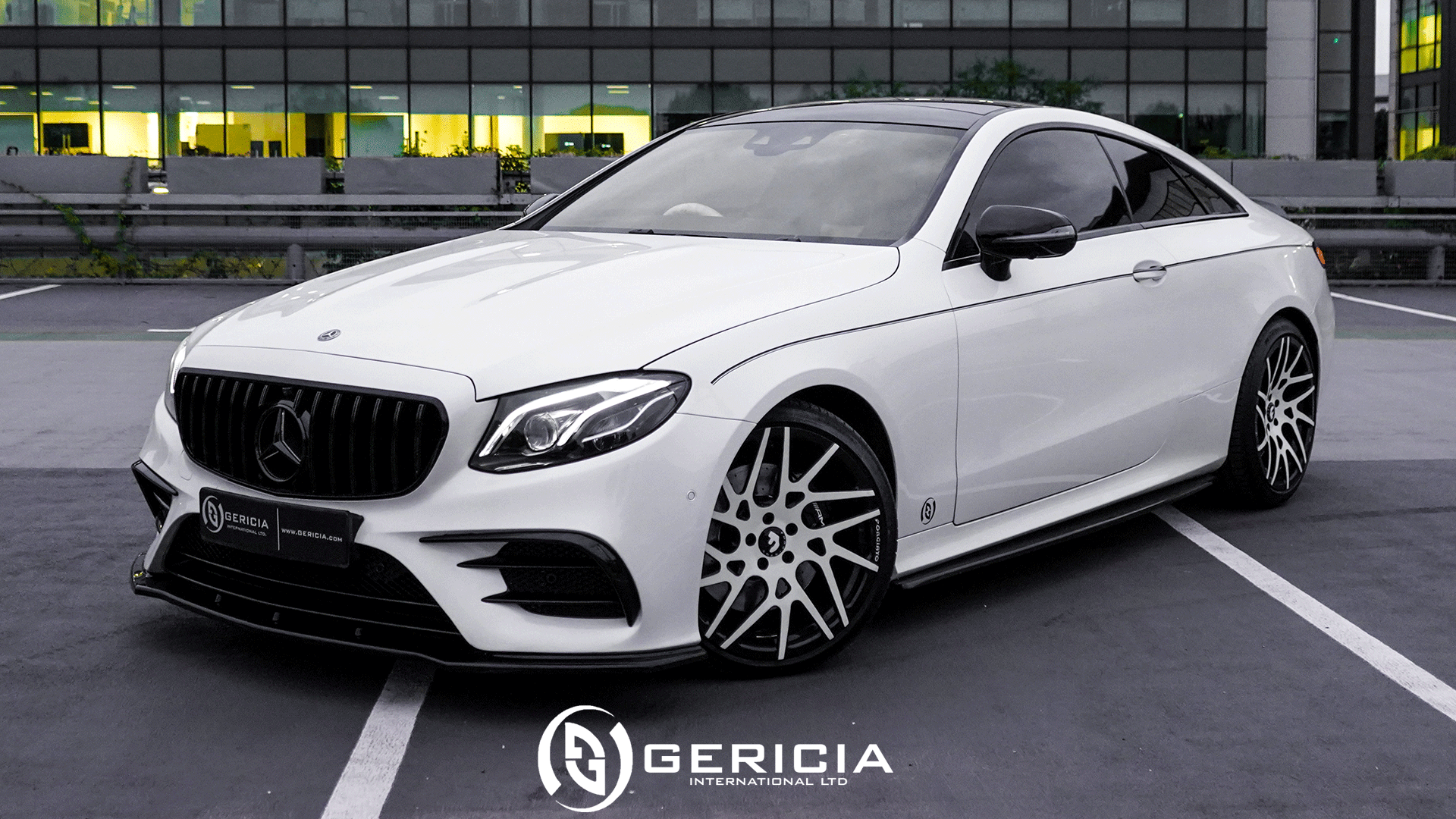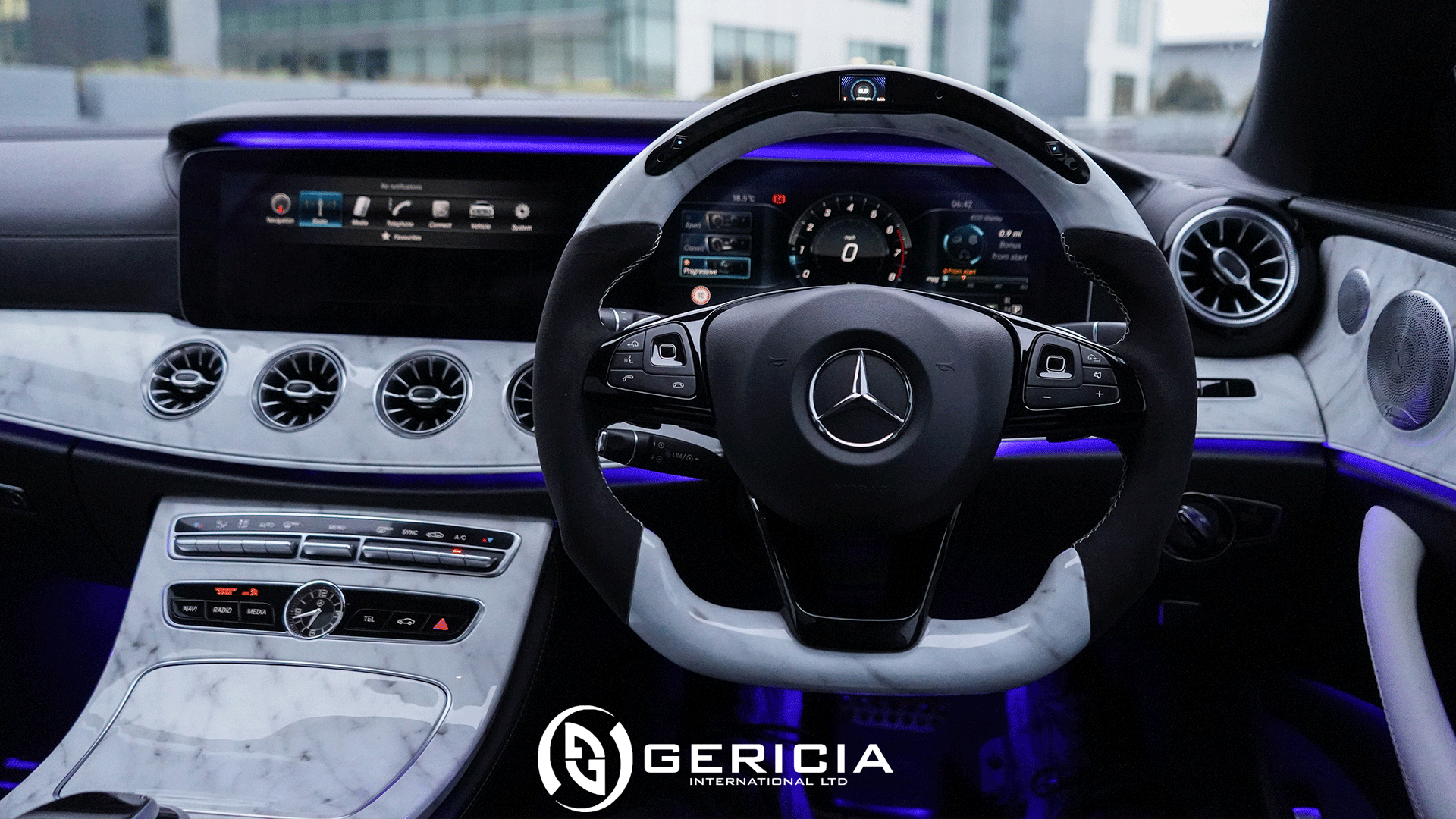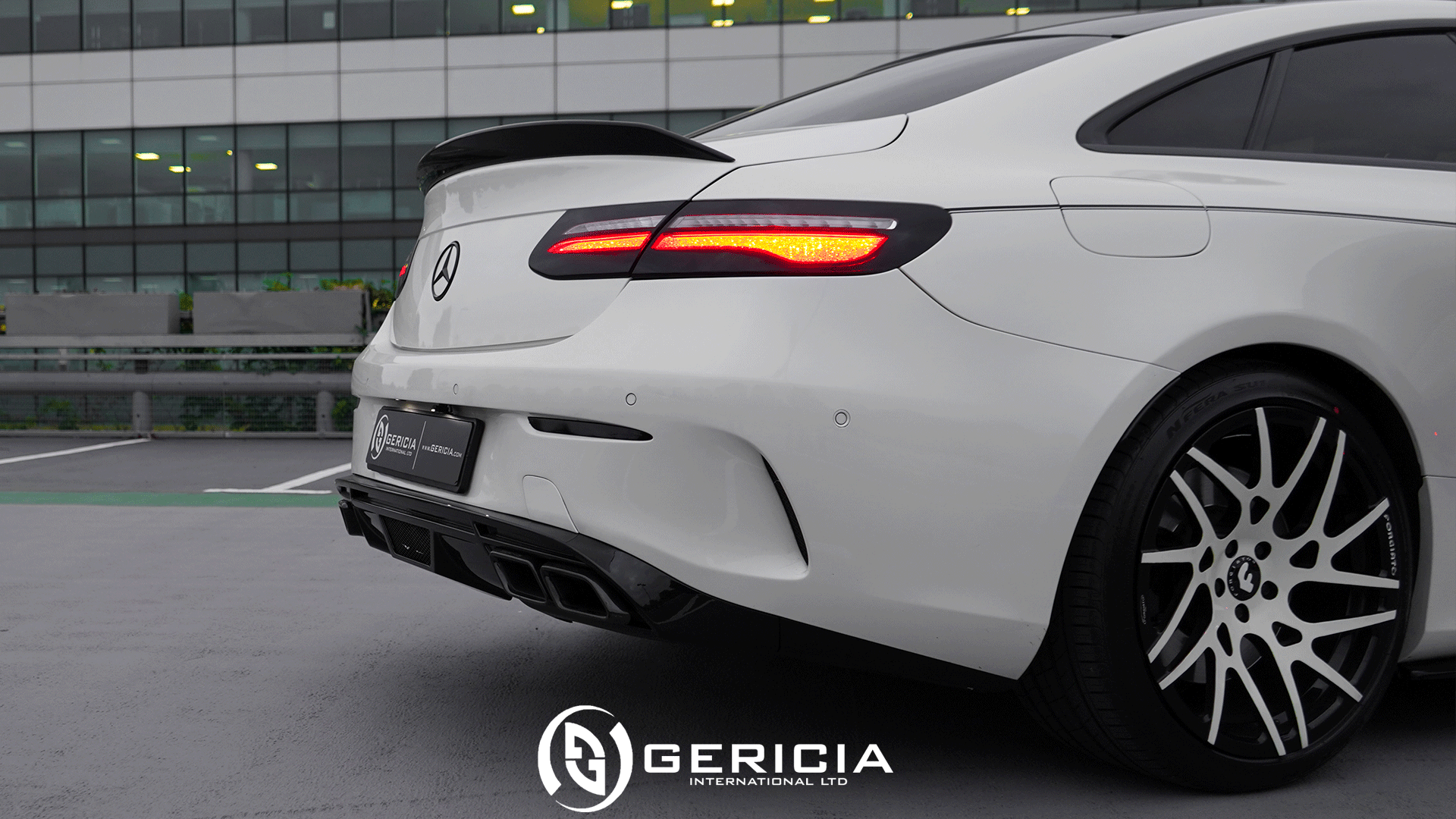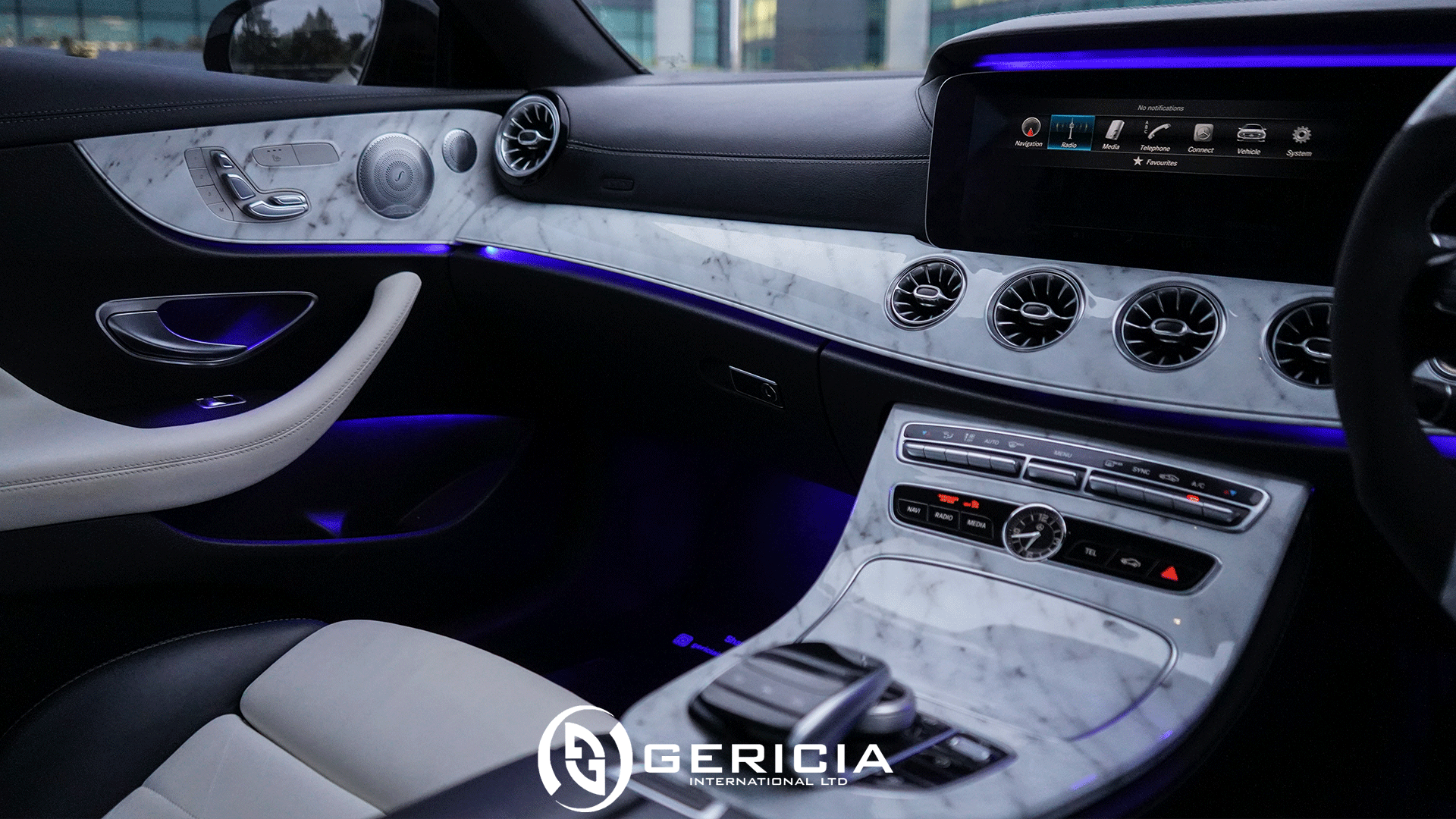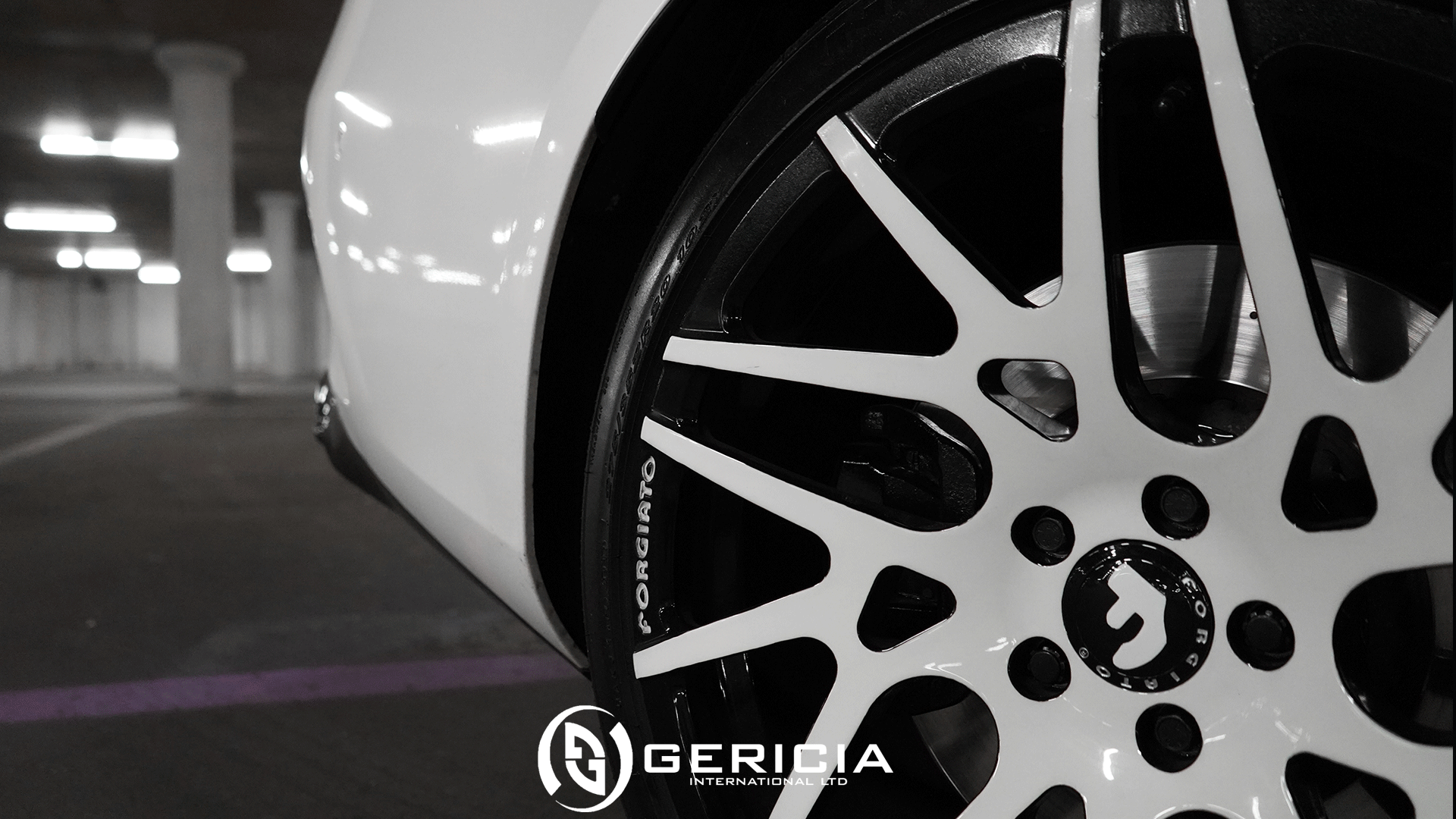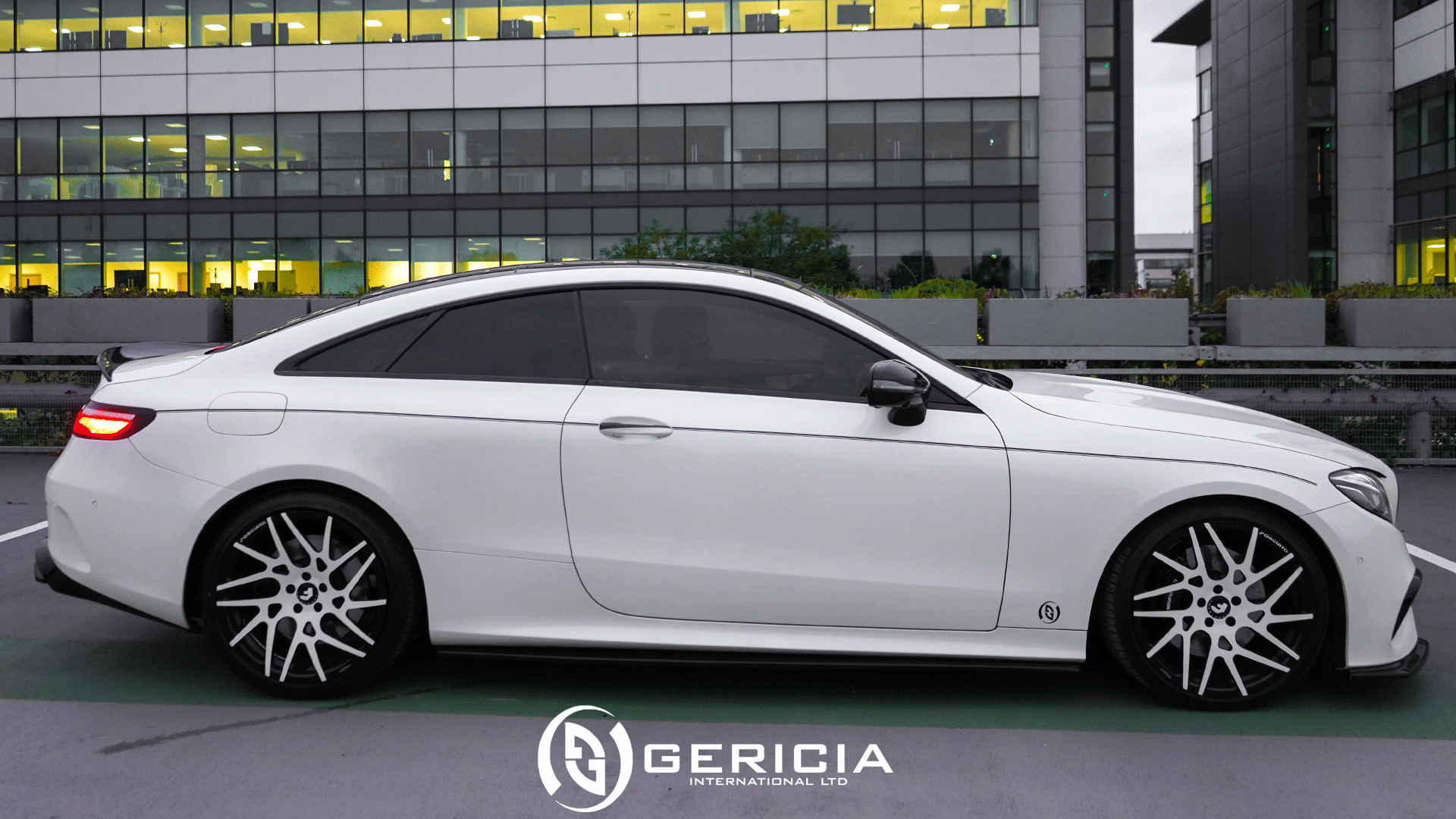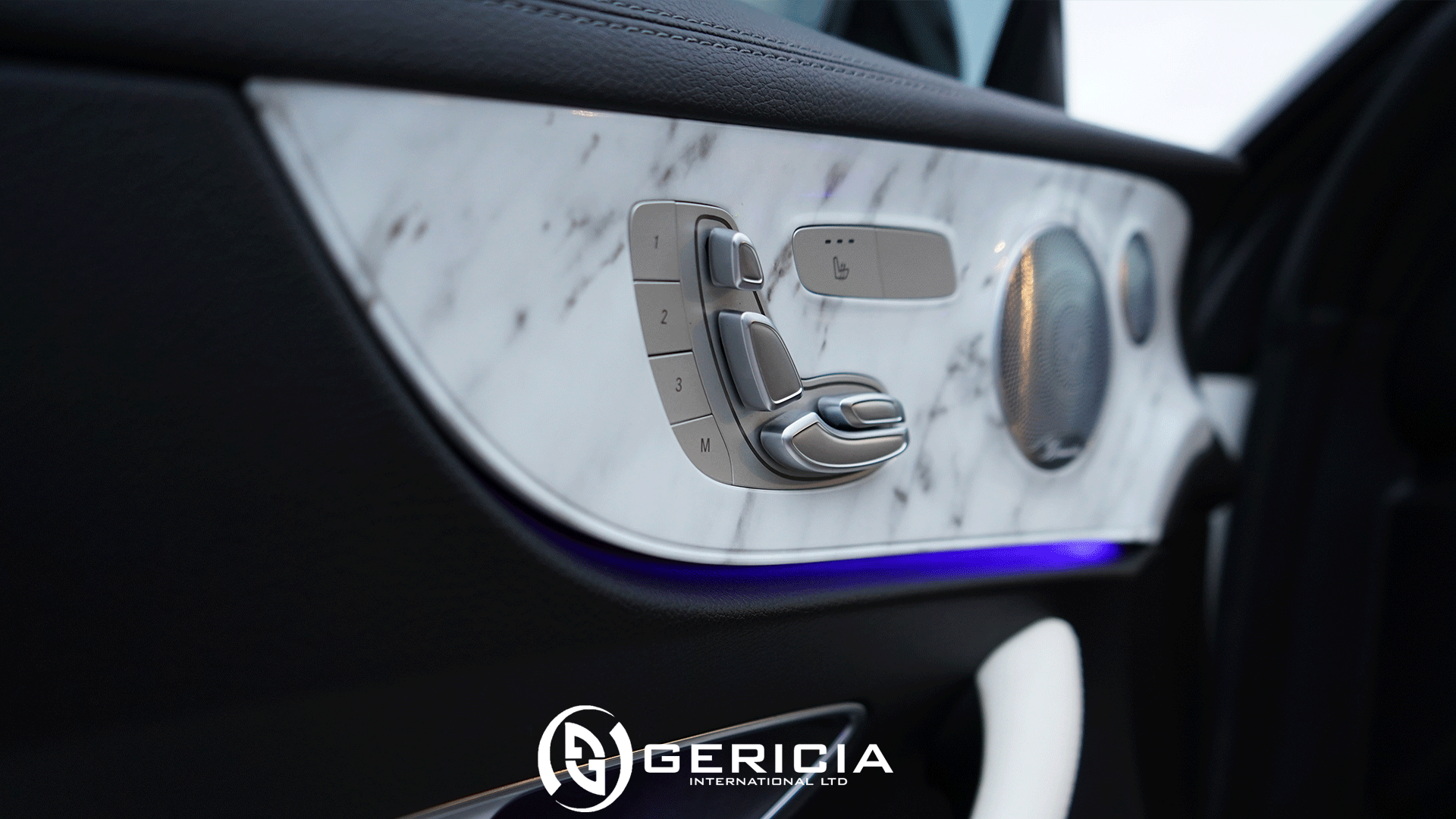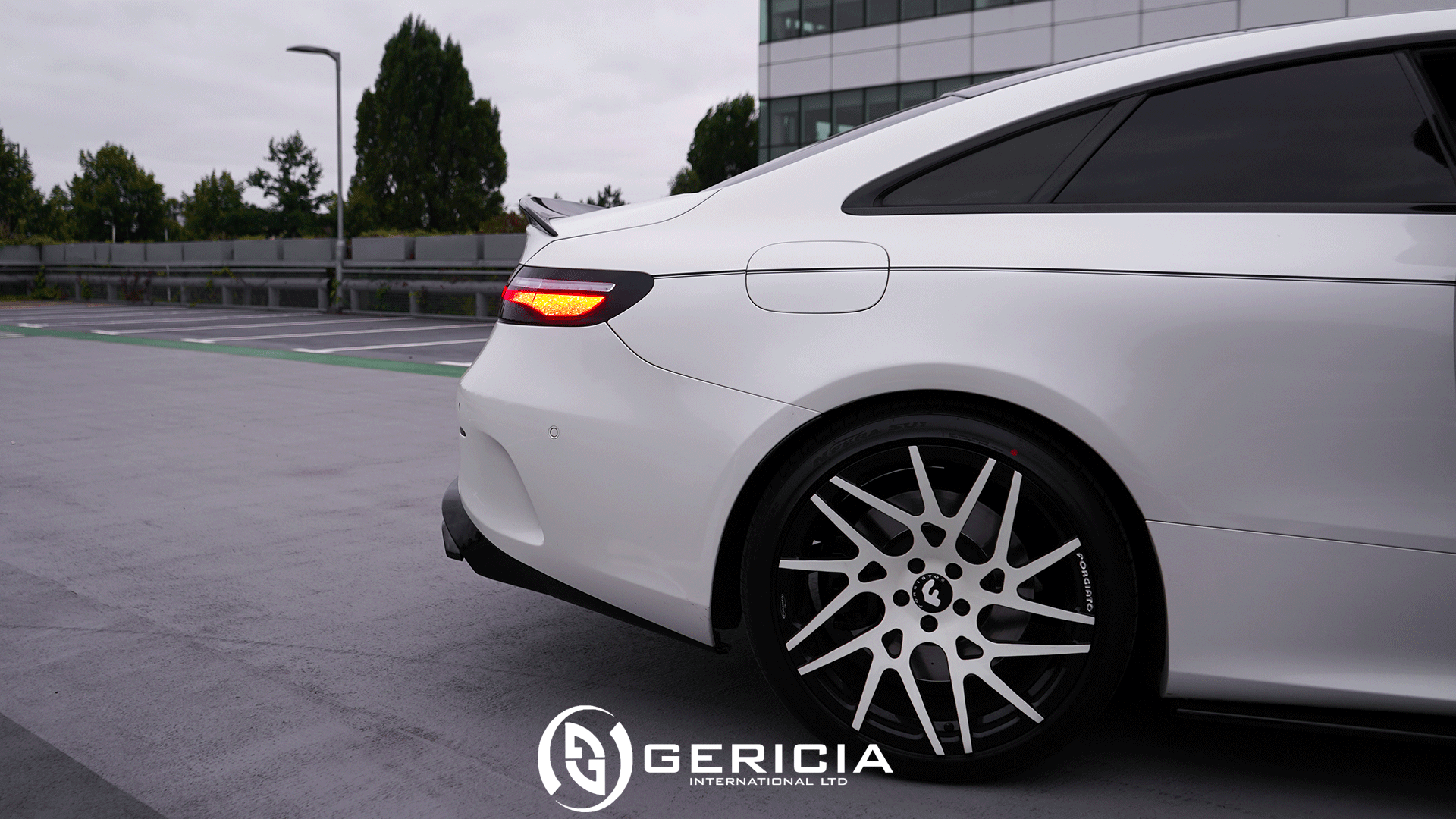 To the amazing owners and staff @gericiainternational I want to thank you for your amazing professionalism and customization of my first Mercedes Benz. The love and care you've put into my car to make it a resemblance of who I am as a person was spot on and shows why you're rated as one of the best in the business, I'm extremely pleased and impressed with what you guys have done and the way you guys have treated me and brought me into your family. THANK YOU🙏🏾❤️
Kemar Roach, West Indies Fast Bowler